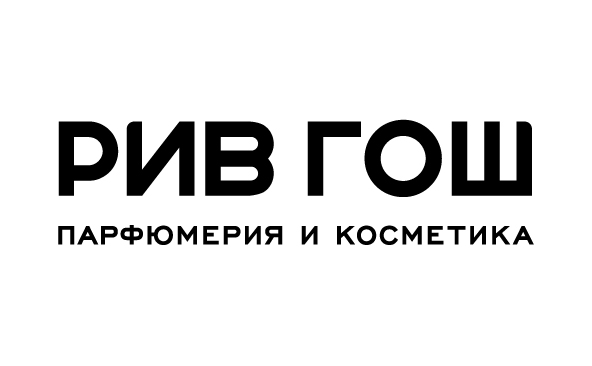 Premium chain of perfume and cosmetics stores RIVE GAUCHE.

The RIVE GAUCHE chain of stores is one of the largest federal chains of perfume and cosmetics stores, which has been on the market since 1995. Today, the company has more than 200 stores throughout Russia.

The retail range includes more than 240 global brands-CHANEL, DIOR, TOM FORD, YVES SAINT LAURENT, LANCOME, ESTEE LAUDER, GIVENCHY, DOLCE GABANNA, HERMES, CLARINS and many others.
The exclusive RIVE GAUCHE includes brands: SMASHBOX, ORIGINS, NOVEXPERT, METHODE JEANNE PIAUBERT, FURLA, TOUS, LIU JO, ERMANNO SCERVINO, HYDREA LONDON, EL GANSO, VICTORINOX, HUXLEY.
As well as niche ones, such as: TIZIANA TERENZI, NAZOMATTO, COMME DES GARSONES, THE DIFFERENT COMPANY, MOLINARD, LOCHERBER MILANO, JUSBOX, CARVEN, NOMENCLATURE, 2787 PERFUMES, GOUTAL, etc.
There is an active development of production, which produces products under its own brands: EVA MOSAIC, EVA ESTHETIC, FIVE ELEMENTS, N. 1, MAORI, GOURMANDISE, EASY SPA, GOURMANDISE, ARHITECT DEMIDOFF, FEE, PATRENA.
The stores offer a unique space of organic cosmetics from Greece, FRESH LINE.
The name RIVE GAUCHE translates from French as "left bank" - this is a famous fashion quarter in Paris. All the most elegant and glamorous things in Paris are located in the "Left Bank" quarters. That is why in 1970 Yves Saint Laurent named its first collection Rive Gauche prêt-a-porte, addressed to the general public, thus breaking the unshakable foundations of the world of High fashion. Then came the Rive Gauche boutiques, other collections, and the name itself became world-famous.
Every month in the RIVE GAUCHE stores, thousands of customers become participants in extraordinary promotions, receive invitations to unique events and customer days.
RIVE GAUCHE-this is the latest news, first-class consultants, great prices, a great selection of gifts and a great mood!